IT Helpdesk Home
Quick links
QUT Staff Printers

13 Updates

Intermittent

Date Recorded:

25/01/2017, 12:00 PM

Staff and students may experience an issue with connecting to a QUT staff printer. Users experiencing this issue will receive a message ...read more.
---
Network Access KG O Block A Wing

Restored

Date Restored:

21/08/2017, 8:51 AM

Staff and Students will be unable to access the QUT Wireless Network in Kelvin Grove O Block A Wing as maintenance is being undertaken on Network Hard...read more.
---
From: 22/08/2017, 7:00 AM
To: 22/08/2017, 7:45 AM
From: 23/08/2017, 10:00 PM
To: 24/08/2017, 1:00 AM

Call us on +61 7 3138 4000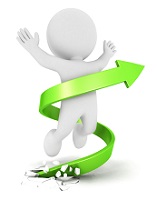 No current Announcements
Read previous announcements...